Well, after a depressing weekend I've finally gotten a little pick-me-up! The first one is from Cassie over at
Paper Issues blog
. They featured one of my cards today. That's always exciting. Go on over and submit your creation too!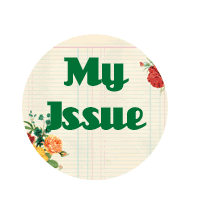 The second one is from the oh-so-sweet
Monica
who has given me a blog award over on her blog. She's quite talented, so go on over and leave her some love as well!
And since there might be some new visitors today, I'll share a special card I just made for my hubs, Vince. He's over in A-stan as some of you have figured out by now. Last time I was with him over there, so it wasn't as difficult, but now that we have little Ethan that just can't happen. I miss him madly!
Check this card out in the October 2011 issue of CARDS Magazine